Our farm is an excellent event venue for your next function.
When choosing an event venue for your next function, we understand location and amenities are likely at the top of your list. Between thinking about what accommodations different guests might need and taking account of all your activity plans, it's a lot to think about.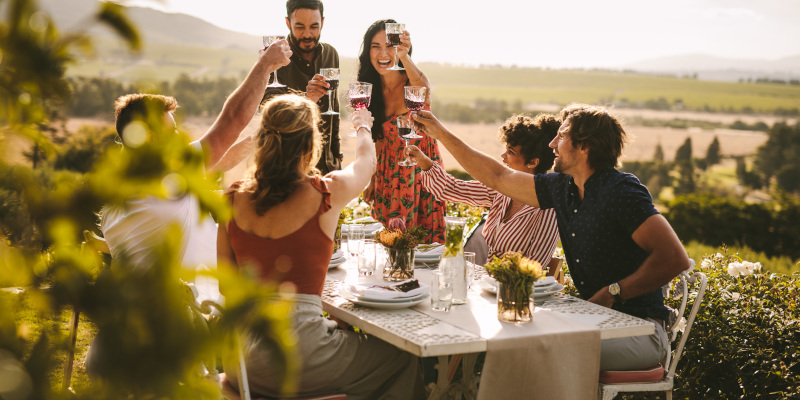 We suggest considering our farm for your next event. We have found from experience that our location makes an excellent event venue for all kinds of functions. Here at Moose & Goose Winery in Temple, Texas, we prioritize quality wines and top-notch event spaces to ensure that you leave feeling completely relaxed, renewed, and rejuvenated after some time on our farm. Plus, our adorable pygmy goats are always around and willing to provide some comic relief with their unique antics.
With wine tastings often available, as well as bright, sunny, open-air spaces to host your party, our event venue accommodations are sure to please. We've hosted birthday parties, bridal showers, and many other events. No matter what kind of event venue you've had your eye on, we can provide you with the space to let your personality shine. We recommend bringing your own appetizers, snacks, or cheeseboards along with anything you feel would pair well with our artisan fruit wines. From there, the rest of the planning will be handled by us, and we'll work with you to figure out the best timing and configuration for your event.
If you have any questions about our event venue and what we offer, reach out to us anytime. It's important to us that you enjoy your event as much as we love planning them.
---