Choose our winery as your company's next meeting venue.
While business meetings might not be your favorite way to spend an afternoon, we're confident that our farms are just the thing to shift them from something you have to tolerate to something you could even enjoy. At Moose & Goose Winery, we're experts on making even mundane moments of life a celebration.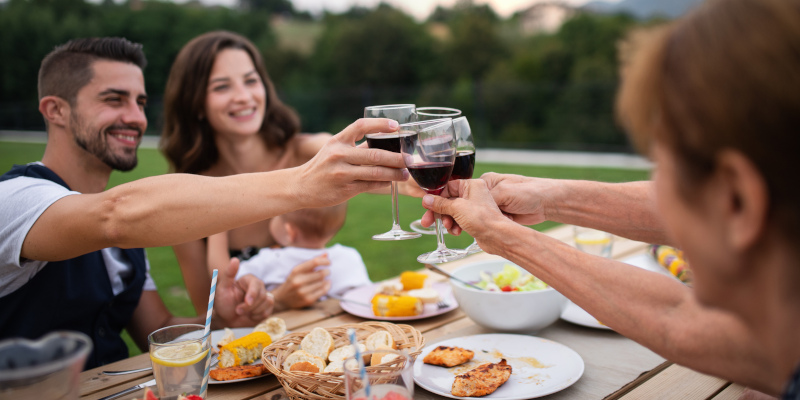 With our assortment of handcrafted fruit wines and gorgeous views to enjoy, there's nothing you can't accomplish on our wide-open spaces. All the fresh air and beautiful views will settle your nerves and give you a much-needed vacation away from typical workday stress. Plus, our pygmy goats not only help our crops grow stronger and better, but they also provide a great source of amusement with their antics. Enjoy some laughs and a clearer headspace when you make us your next meeting venue.
Booking our space as a meeting venue is simple — just schedule your day and time with us, and we'll provide the wine. You are more than welcome to bring any snacks or foods that you think would pair well with wine so that everyone at your meeting stays full and focused. If you have any questions about booking our farm as a meeting venue for your company's next big huddle session, reach out to us anytime.
If you are in the Temple, Texas area and would like to discuss what we can offer for your next meeting, please reach out to us today. We are more than happy to work with you to accommodate your company's needs and make this meeting one for the books that everyone will enjoy attending.
---