Make your next event one to remember with us as your party venue.
Whether it's a birthday, bachelorette party, or even a book club — you'll never go wrong choosing us as your next party venue in the Temple, Texas area. With so many delectable fruit wines to choose from and acres of wide-open space to let your imagination roam free, you and your guests will feel right at home. You can taste new flavors, talk about your favorites, and share a laugh or two as you watch our pygmy goats being silly.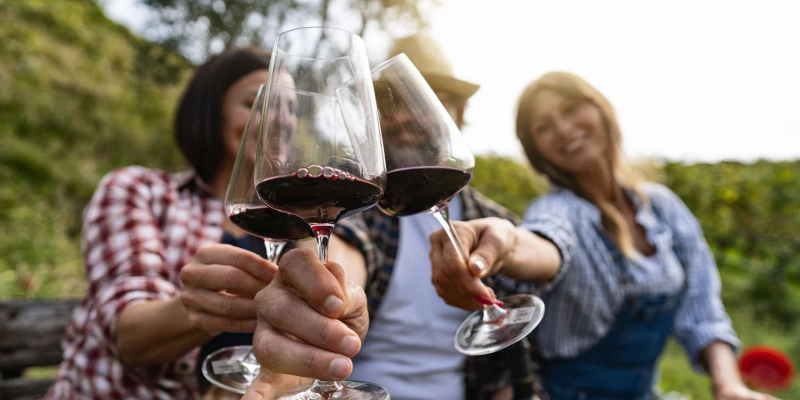 While we provide all the wine necessary for your guests to fully enjoy this party venue, we'll leave the snacks and other foods up to you. You're welcome to bring whatever your heart desires, even if it's not typically paired with wine.
We will work with you to ensure that our farm at Moose & Goose Winery is perfectly equipped to be the best party venue you've ever had. From beginning to end, we have your back — and the process is easy. Just schedule your preferred date and time with us online or contact us directly to schedule your date and time, and we'll do the rest.
Show up with your party people in tow and enjoy everything our scenic, wide-open space has to offer. With fresh air and delicious wine to sample, you'll be ready to relax and make your event unforgettable. If you have any questions about our party venue options, talk to us anytime. We love helping our patrons build the party of their dreams.
---