Come enjoy a glass of wine and watch adorable pygmy goats romp about our farm!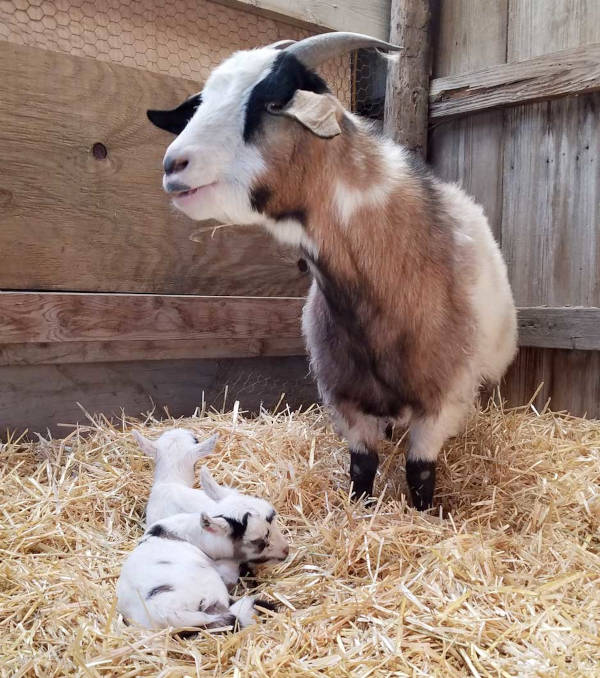 If you've spent any amount of time on the internet at all, you've likely come across a variety of cute animal videos. There are countless heartwarming videos of kittens cuddling with each other, baby giraffes learning to walk, and otters holding hands, but these videos aren't quite as satisfying as watching animals in real life. Whether you want to book a unique venue for an upcoming event or you're just in need of an emotional pick-me-up, our adorable pygmy goats are eager to see you!
Pygmy goats are a specific breed of goats with genetic dwarfism, making them smaller than typical goats. They're very active and curious creatures, so they spend their days running and hopping around their spacious enclosure, playing with each other, and providing endless entertainment for our guests and staff here at Moose & Goose Winery.
Of course, we offer more than our little herd of pygmy goats at our cozy venue. In addition to our farm, we have a lovely area to host business events, parties, bridal showers, and any other event you can imagine. We create a variety of artisan fruit wines, and we host monthly events where people can come to enjoy different wines, socialize, and watch the pygmy goats play. Whether you decide to visit us for one of our monthly events or book a tour of our facilities for a private party, we can't wait to see you.
If you're located in Belton, Texas and are curious about our venue or would like to learn more about reserving our facilities for an event, we encourage you to reach out to our friendly team today.
---