Take a moment to slow down and experience the good life here on the farm.
In the hustle and bustle of the modern world, many people find themselves looking for a quiet place where they can get a reprieve from all the rush. It's no wonder that the idyllic peace of the countryside beckons to those who long for somewhere they can slow down and enjoy the simple things in life. Here at Moose & Goose Winery, we invite anyone seeking a place to relax and just focus on being in the moment to visit our farm and winery.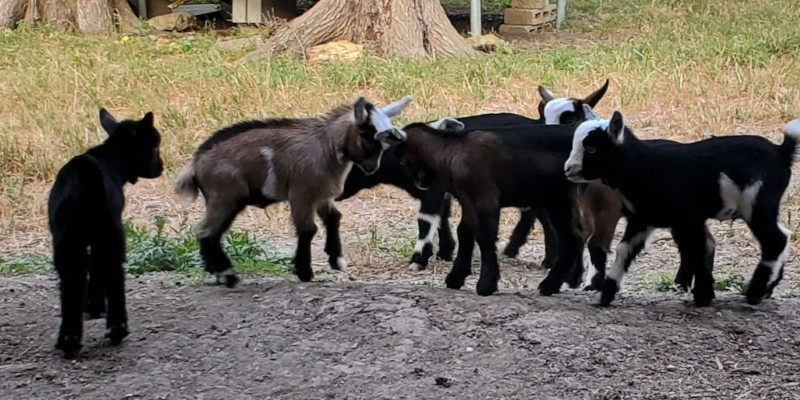 Nestled in the beautiful Temple, Texas countryside, our farm is a charming venue for parties and events of all kinds. We love working with guests to help them plan the perfect birthday party, bridal shower, anniversary party, book club meeting, or other get-together here on our farm. Sharing the fun and beauty of our farm and winery with guests is one of our favorite things, and we're happy to schedule and host private parties whenever possible.
As an operating farm, we're unable to be fully open to the public year-round, so if you'd like to visit us but aren't planning a private party, we encourage you to check out our online event calendar to see our next open dates and plan your trip out to see us.
The next time you find yourself in need of a break from the stresses of everyday life or want to indulge your senses in the delightful array of fruit wines we serve, come experience the tranquility of the farm. Enjoy sipping a glass of your favorite wine as you watch the goats and guineas frolic and wander around the grounds and allow yourself to get back to the simpler things in life. There's something here for the whole family to enjoy, so contact our team to schedule your private event or check out our online calendar for our next open days.
---
Similar Services We Offer: