Join our wine club subscription and enjoy amazing wines and awesome perks!
Are you tired of wine clubs that always seem to lack variety? Do you enjoy a classic merlot or pinot grigio but also long for something fresh and different to shake up your wine routine? If so, we at Moose & Goose Winery have the perfect solution: join our exclusive wine club subscription service! As a member of our wine club, you'll be invited to our bi-annual Wine Club Pick-Up Parties, held every February and September. There, you'll get to choose six bottles of our artisan fruit wine to take home with you to enjoy.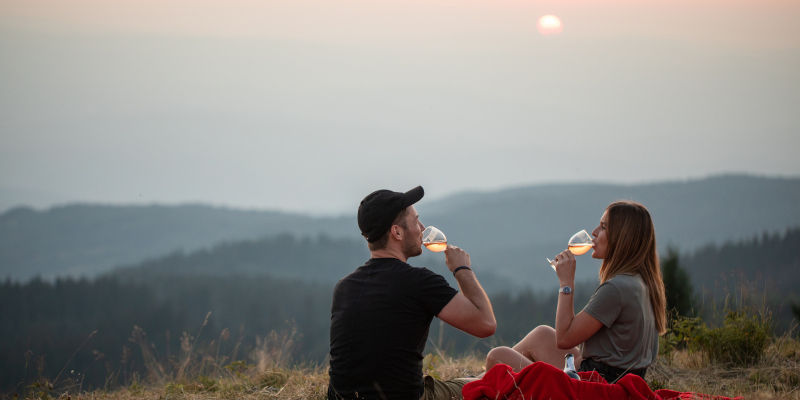 Your wine club subscription also comes with loads of awesome perks that you can enjoy year-round. Get 15% off bottles and cases for the times when you need more than six bottles to tide you over until the next Wine Club Pick-Up Party or when you want to give a thoughtful gift to a fellow wine lover. You can also enjoy one free glass of wine per month, so make sure to come to visit us for a tasting or to enjoy one of the events we host.
Speaking of special events, another benefit of being a wine club subscription member is that you'll be the first to know about any exciting new wine releases we have in the works, as well as upcoming events we're putting on. We're conveniently located for those in the Belton, Texas area, and our venue is family-friendly. We love sharing our beautiful farm and delicious wines with new people, so be sure to invite all your wine-loving friends.
For additional information or assistance getting signed up for our wine club subscription, simply contact our dedicated staff.
---