Try our wine club subscription program so you never run out of your favorite bottles.
To enjoy a handpicked assortment of wine whenever they wish, our patrons love being a part of our wine club subscription. This program brings with it lots of wine and perks that you can enjoy when you make the trip to our humble farm at Moose & Goose Winery in Temple, Texas.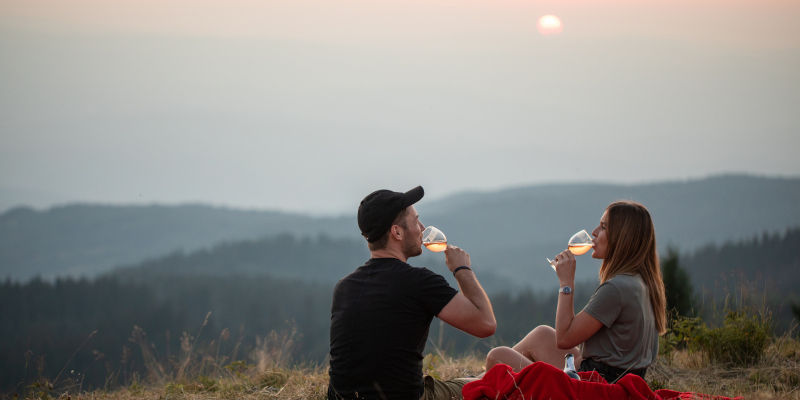 You'll also be invited to our bi-annual Wine Club Pick-up Party where you can meet new wine-loving friends and try new flavors to love for a lifetime. You'll also get an additional 15% off bottles and cases, plus the opportunity to sip on a complimentary glass of wine once a month when you stop by. Be the first to know about new flavors as soon as they're available. Basically, there's no downside to being a wine club subscription member — unless you hate free wine, early access, and discounts (because you'll get plenty of those with your membership).
Here at our winery, we want you to feel like part of our family. Learn your personal wine preferences, discover new favorites, and meet others with a similar passion for artisan fruit wines. Your wine club subscription unlocks all of this for you and more. What are you waiting for? Contact us with any questions you may have about our wine club subscription or the wines we offer and get involved today, so you don't miss out on the next batch of wine. We're also happy to help you figure out your personal taste if you're not sure which wines will hit the spot.
---