Come visit us for a wine tasting that's truly unique.
If you've ever been wine tasting and thought to yourself, "That was nice, but nothing to write home about," you're in good company. Most wineries will have one or two unique options that may stand out, but for the most part, you can expect minor variations on the same selection of standard wine options. There's certainly nothing wrong with what's familiar, but if you're looking for a wine tasting experience in the Belton, Texas area that's something truly different, come visit us at Moose & Goose Winery.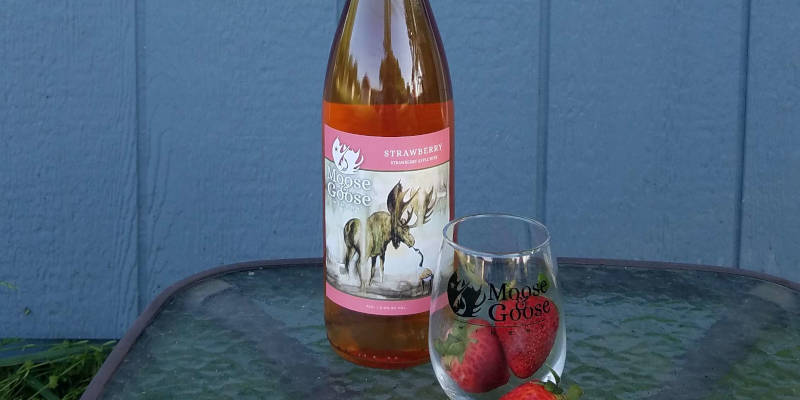 During a wine tasting with us, you'll get to try options from our selection of over 20 artisan fruit wines. The inspiration for our focus on fruit wines came from our extensive travels, both domestically and abroad, as a military family. During that time, we had ample opportunities to try wines from all over the globe, and it always stood out to us that wines are often described by their fruity notes or flavors. We decided we wanted to create wines that really delivered on those flavors without sacrificing the pleasure of drinking wine. Thus, our line of artisan fruit wines was born.
If you're not convinced to visit us by the promise of an outstanding wine tasting, we'll tempt you further by mentioning that in addition to good wine, we also offer our guests a truly unique wine-drinking experience. On our beautifully situated farm, you'll find plenty of entertainment watching our herd of pygmy goats romping around the grounds. You and your friends or family will get no shortage of laughs out of your time watching them, and the peaceful comfort of a quaint country setting paired with a good glass of wine is sure to ease the stress of daily life.
We encourage guests to check our online calendar to see which days we're open to the public for visits and wine tasting. Contact our dedicated staff if you have any questions or concerns – we look forward to seeing you soon!
---