Good wine, cute goats – what more could you want from a winery?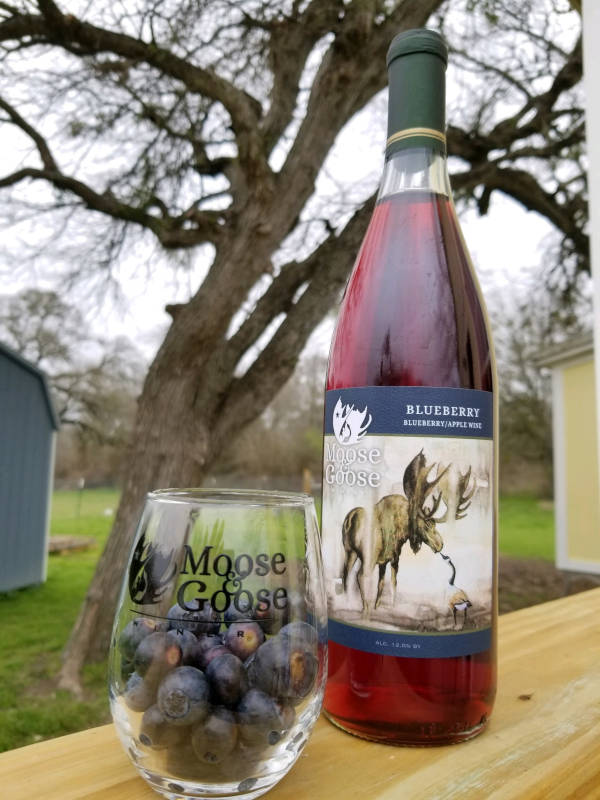 Are you tired of the same old experience every time you visit a winery? Does the thought of sitting through another tasting where they offer the same basic selection of wines make you yawn? Are you searching for a different kind of wine-drinking experience that brings back the fun of trying new things and pairs it with a great atmosphere? If so, you've come to the right place. At Moose & Goose Winery, we've created a unique wine experience that will excite your palate and make drinking wine a fun adventure again.
Our handcrafted fruit wines go beyond the basic, exploring new and interesting flavor profiles that aren't found at the average winery. From bright and sweet to dry and complex, there's something for every wine lover to enjoy in our selection of over 20 unique wines. Stop by for our monthly tastings, or join our wine club and get six bottles conveniently delivered to your home twice yearly for you to enjoy, as well as plenty of other awesome benefits.
If you do stop by to visit the winery when we're open to the public, you can hang out and enjoy the scenery of our beautiful farm as you relax with a glass or bottle of wine. Don't hesitate to say hello to our friendly herd of adorable pygmy goats, who will definitely keep you entertained with their playful antics. The whole family is welcome, but if you plan to stay a while, you're welcome to bring your own snacks to go with our amazing wines.
Check out our calendar to find out the next time we're open for you to stop by the winery or to learn more about any special events we're putting on here in Temple, Texas. You can also contact our staff to inquire about our event space, get more information on our wine selection, or make other inquiries about our services.
---