Looking for a party venue that will ignite joy, friendship, and perhaps a little good-natured mischief in your family and friends? We've got just the place for you. At Moose & Goose Winery, we know that party planning can be stressful, and choosing the right location is crucial to making sure the desired tone is set.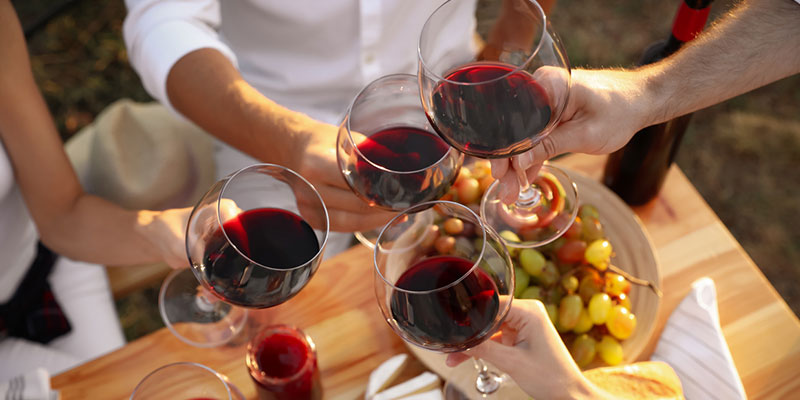 That's why we're offering our farm as your next party venue. From bridal showers to weddings, to birthdays and bar mitzvahs, our space will help you set the vibe with a renewed gusto for life and good wine.
Enjoy our artisan fruit wines alongside any hors d'oeuvres or platters of your choice.
Relax in the fresh air and calming atmosphere alongside our amusing goat neighbors.
Experience the local flavor of Temple, Texas while spending time with your loved ones or co-workers
Don't be afraid to relax — it's good for you. And wine will help.
Try flavors you've never tasted before. Your new favorite wine could be waiting for you here — all you have to do is take a sip.
Feel free to bring all the decorations you can dream up. At our farm, we want you to make this party your own and feel completely at home here. The only difference is that we carry a wide assortment of wines to help you find your best glass. Ready to elevate your next event? Choose our farm as your next party venue and get ready for an experience you and your entourage won't soon forget.