Create memories that will last a lifetime at our event venue.
If you've ever hosted a large gathering before, you know how important it is to find an excellent event venue. The place should be private enough to enjoy time with your guests, but not so far away that it will be a hassle to get to. It needs to be both beautiful and functional, all while providing ample space for all your festivities. If you've been having trouble finding the right event venue for a party, meeting, or bridal shower, our space here at Moose & Goose Winery may be exactly what you've been looking for.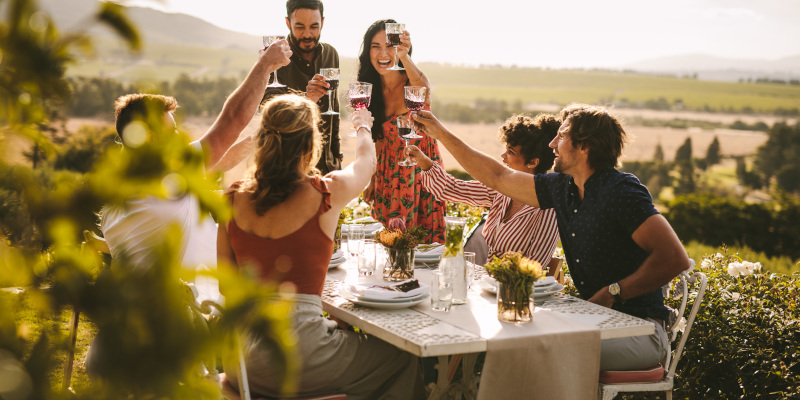 Our event venue offers a unique blend of sophistication and rustic charm that every guest is sure to enjoy and appreciate. We're located around the Belton, Texas area, and our cozy farm is easy to find. As you drive through the idyllic countryside, you'll notice our small herd of adorable pygmy goats, who will provide ongoing entertainment for you and your guests. After you arrive, you can decorate the clean, open-air event venue as you see fit, and we can provide a unique selection of artisan fruit wines to sample.
As a locally owned and operated business, we always strive to create a warm, welcoming environment so everyone can fully enjoy themselves and each other's company. Although we do not provide catering services, you're welcome to bring snacks and other food to enjoy, and you can rely on us to supply plenty of wine. You can give us a call for more information about our wine selection, or you can consider joining our wine club for special discounts, early access to new events, and a free glass of wine every month. Whether you're looking to purchase a single bottle of wine or a case for your next party, our friendly and knowledgeable staff can help you discover something you'll love.
For more information about our event venue or wine, don't hesitate to contact us today.
---