Join the best club in town when you sign up to be a member of our wine club.
If you're an avid wine drinker or even a casual sipper, you likely have a few favorites that are staples in your wine cabinet. As nice as it is to have tried-and-true options, sometimes we need a little something to spice up the ordinary. At Moose & Goose Winery, we want to help you explore new and exciting flavors from our wide collection of artisanal fruit wines, and one of the best ways to do that is to join our amazing wine club.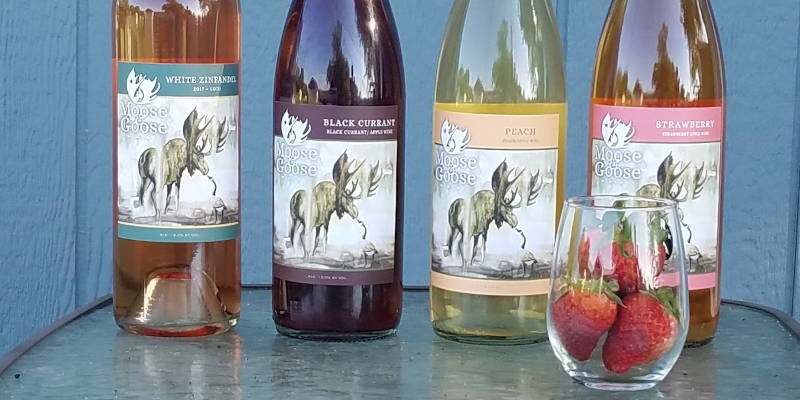 As a wine club member, you'll get to choose six bottles of wine each February and September at our exclusive Wine Club Pick-Up Party. There, you can meet other wine fans and enjoy the opportunity to taste some of our wines before choosing six bottles to take home with you. We carry over 20 different fruit wines for you to sample, including options like raspberry, pear, peach, blackberry, boysenberry, and more. Find your next favorite and take a bottle (or a few!) home with you to enjoy until it's time for the next Wine Club Pick-Up Party.
Membership also includes other perks, like 15% off bottles and cases, allowing you to stock up on all your favorites if six bottles aren't enough to get you through the six months between pick-ups or if you'd like to give them as gifts. You can also enjoy a complimentary glass of wine once per month when you visit us in person and early access to information about upcoming wine releases and events.
We're conveniently located for those living in the Belton, Texas area. If you'd like to join our wine club or want to inquire about our event schedule, simply contact our team to learn more.
---
Similar Services We Offer: