Our local winery offers a great selection of artisan fruit wines.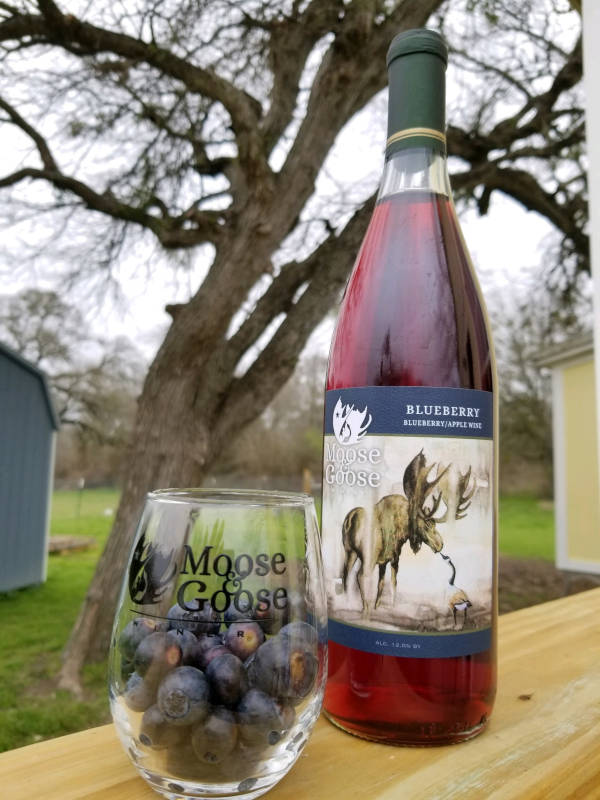 Whether you need a quaint, secluded place to relax with your friends or a spacious area with plenty of natural beauty to enjoy, a winery can be an excellent option. Here at Moose & Goose Winery, our friendly and experienced staff is pleased to offer a gorgeous venue and a variety of wines that is sure to please every palate.
Our charming winery is located at the end of a scenic countryside lane near Waco, Texas, so we have the unique ability to offer convenience and privacy for our guests. As you drive down the road to reach our venue, you'll get to take in the lovely scenery and watch our small herd of pygmy goats play around the farm. These adorable little creatures will provide endless entertainment as they hop, skip, and climb around their enclosure, and their playful antics are sure to brighten anyone's day.
One of the key things that set our winery apart from others is that we only offer fruit wines that we produce ourselves. When you choose to sample a glass of wine or purchase a bottle from us, you can have confidence knowing that you're getting a locally sourced product from people who are passionate about what they do. Furthermore, our experience allows us to give you the most helpful tips for selecting wines that will best suit your tastes.
Our winery is mostly available as an event venue, but we do offer monthly events that are open to the public. Feel free to stop in during our next event to meet our team, sample some wines, and pick up a bottle or two. Or, if you're planning a party or other occasion, consider reserving our space for your next event. Simply give us a call for more information.
---